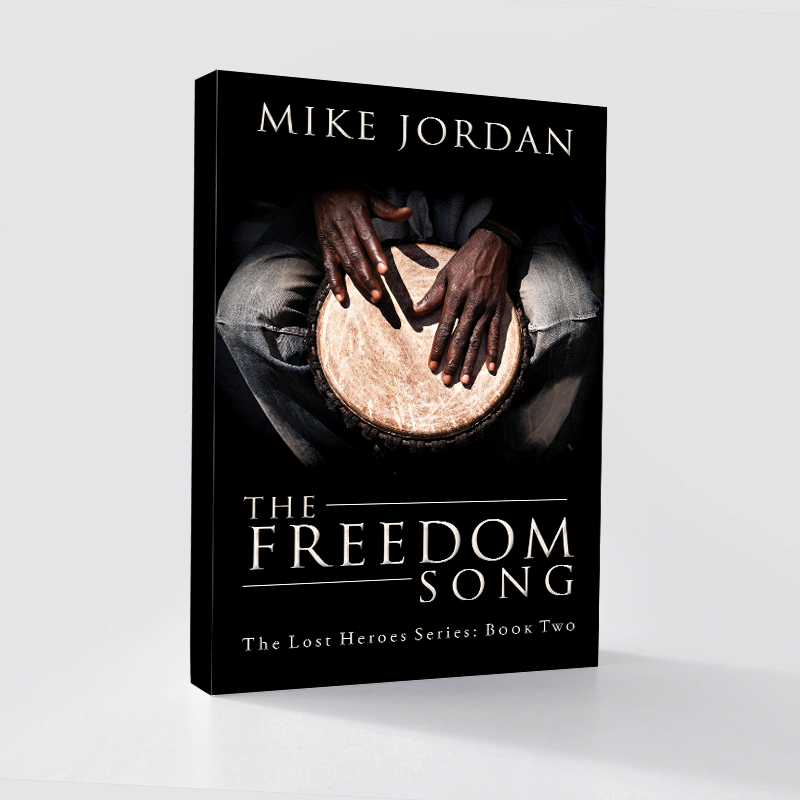 The Freedom Song Coffee Break | The First Thirteen Chapters
I'd like to share this passage from Chapter 13, Blair and Mary's love scene, then ask you a question. 
"Mary melted. She kissed him back, reaching her arms around him. And gripping his coat. As they kissed, her grip became stronger and stronger. She clutched Blair with such urgency, such loneliness, that it touched Blair's soul. Her embrace spoke so loudly. And so sadly. He moved his lips to her cheek, then kissed her forehead. As he drew her close and hugged her tight, he knew this incredible woman must have never known love. For she hugged like a child.
He pulled back to look into her eyes.
They were full of tears.
"You ask if I'm happy," Mary said as a giant tear slowly rolled down her cheek. "I'm happy now. Right now. Here with you. I'm happy."
"Oh Mary, I'm happy, too. I don't think I love you. I know I love you. I've been in love with you since the moment I saw you. Remember, I asked you if you believe in love at first sight. I can't stop thinking about you. I . . . I . . . I dream about you. I . . . I . . . I sing about you. Mary. I am hopelessly in love with you."
Mary smiled, then stretched up and touched her nose to Blair's. "I know." She kissed the end of Blair's nose, a twinkle in her eye. "The conjure man told me. You have to believe it, if the conjure man says it."
Just as they fell into another deep kiss, a crack of lightening slapped the shore of the Mississippi River and, within seconds, rain was blasting down all around them, pouring through the holes in the old gazebo's roof.
"The house!" Blair yelled.
They scrambled back over the railing and ran to the abandon cabin. Blair kicked open the door with his boot. They fell inside, soaking wet, and fell down laughing. Blair's brass-buttoned coat was like a wet blanket, and Mary's hair was matted down over her face.
Blair reached to clear the hair strands from her face, and playfully twisted the hair around his fingers. Mary stopped, still and peaceful. Letting Blair play. As Blair separated each hair, pushing them away with a soft touch, he reached to kiss Mary's smooth wet neck. Mary's heart beat wildly as Blair slowly pushed one side of her dress over her shoulder, then reached and kissed the newly exposed skin.
When the dress dipped a little lower, it exposed the scars where Mary had been whipped. There was a tense little moment, Mary's eyes flaring, as if something deeply personal had been uncovered.
Then, in a sweet moment, Blair reached with his lips. He slowly kissed the entire length of each of the scars. Then he raised up his glassy brown eyes with a soft assuring smile. No words were spoken. None were needed.
Do you believe in love at first sight? When it happens, why does it happen? Do you know of any couples who are still together after a "love at first sight" meeting? Tell us about it. Better yet, e-mail them and have them come to this conversation and tell their story.
 — Mike Jordan